Theresa May compiles Tv statement as police search for grinder who left dozens injured by detonate at Parsons Green station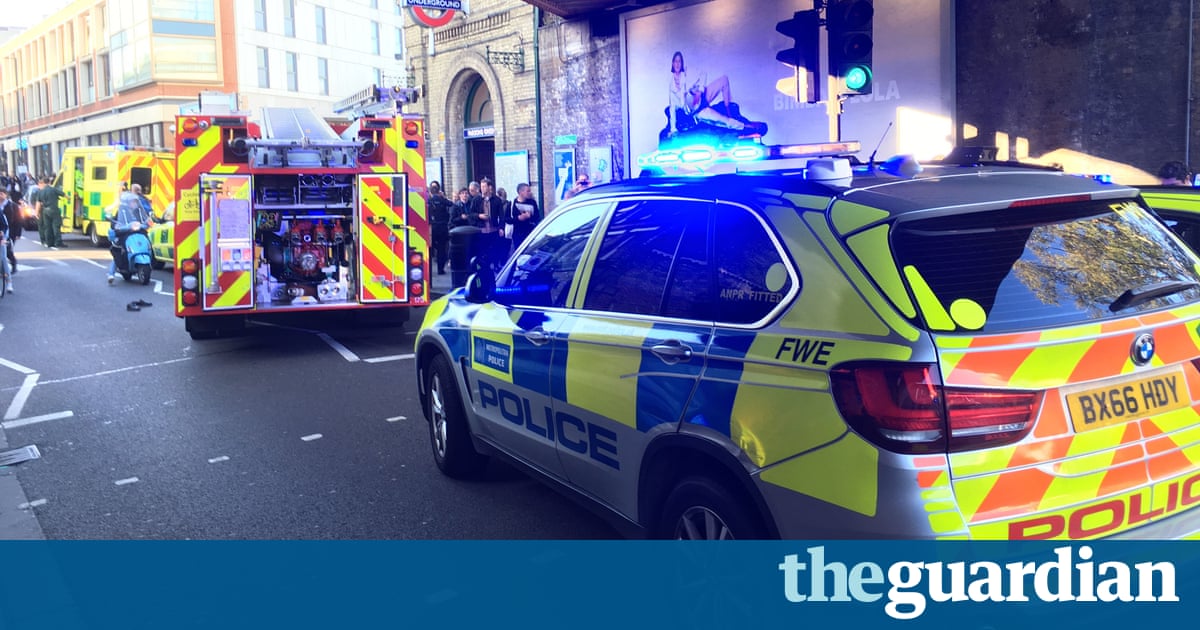 Britain's terror threat level has been raised from severe to critical, marking a further attack may be imminent following the Parsons Green tubing bombing, Theresa May has said.
A hunt was under way on Friday for the submarine who attempted to make bloodbath to a London rush-hour tube improve backpack with schoolchildren and commuters.
Twenty-nine parties including a young boy were injured when the device partly exploded and transmitted a ball of fire along a cab of a District line train at Parsons Green, west London.
Police are understood to have found CCTV epitomes that captured the bomber as he boarded the train with the device carried in a grey plastic bucket inside a Lidl supermarket bag. The instruct is believed to have had onboard CCTV, and there are a large number of cameras plowing the network.
Islamic State claimed responsibility for the blast, the militant group's Amaq news agency said on Friday evening.
Nobody digested life-threatening gashes in the incident, the fifth terrorist attack Britain has suffered in less than six months.
In a televised announcement on Friday night, the prime minister said here UK terror threat level was being raised to its highest rating and that armed police and the military would be seen on wall street in the coming daylights.